Avion Group Lunch Lecture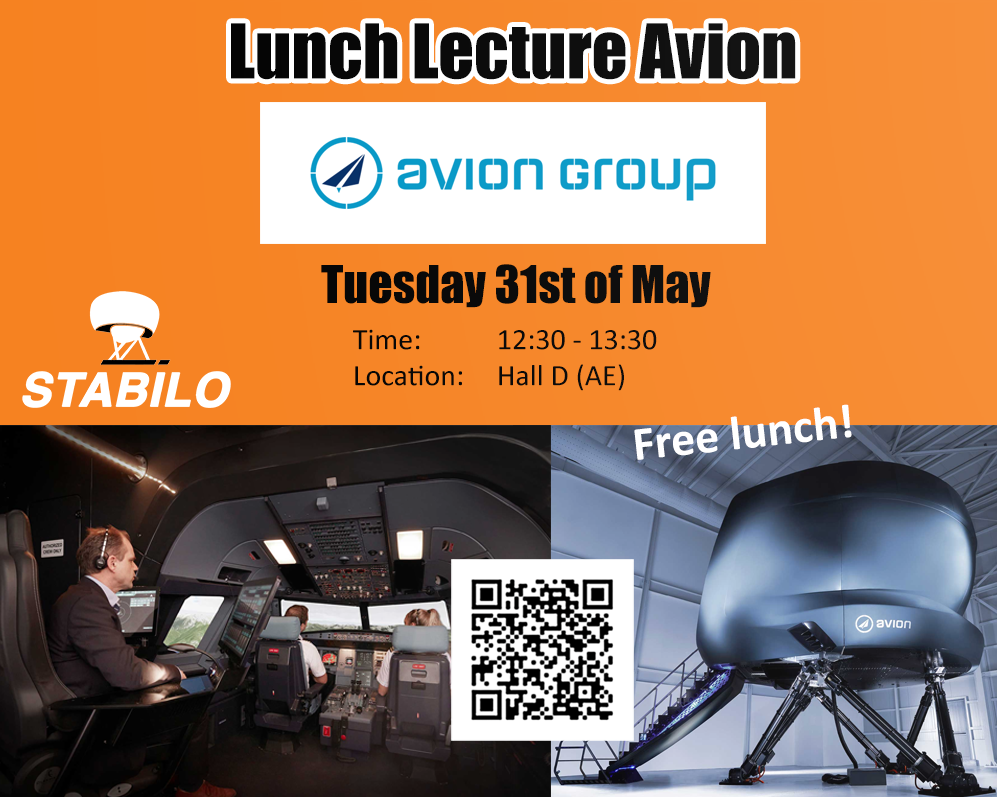 On Tuesday the 31st of May, 12:30 – 13:30 Avion will give a lunch lecture in lecture hall D.
Avion serves an international customer base with flight simulators and pilot training. Their activities include the design and manufacturing of Level D simulators as well as the operation of flight training centers.
Free lunch is included!