C&S Kick-off Lunch Lecture 2022/2023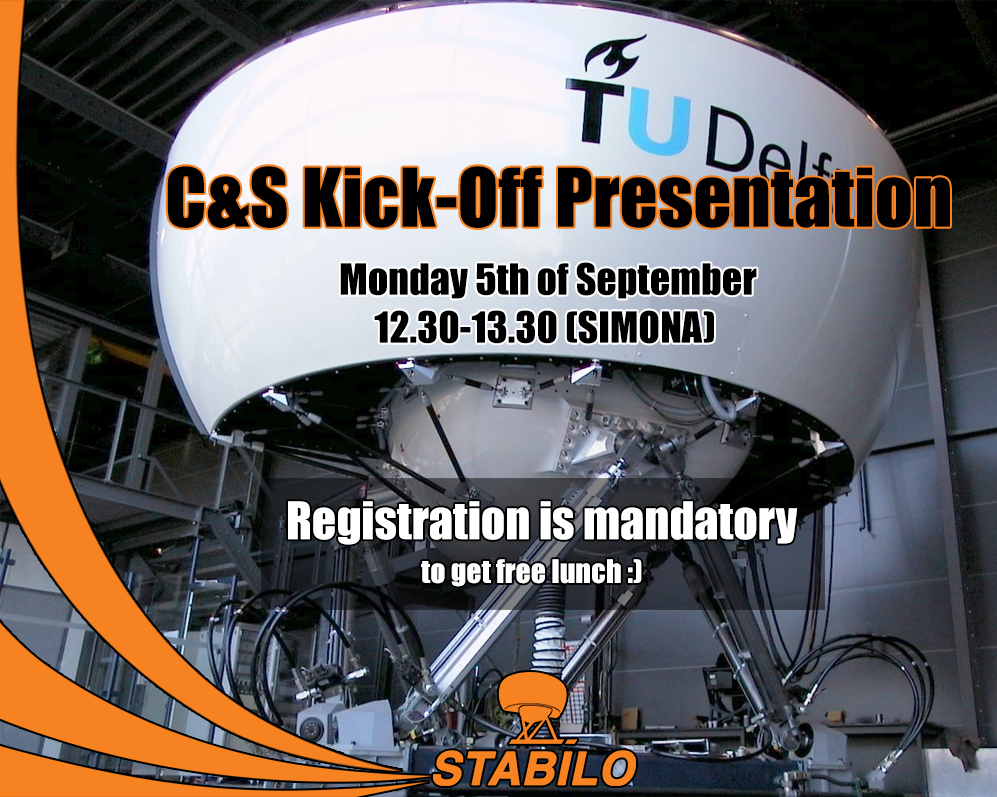 Dear upcoming C&S student,

On the 5th of September, 12.30 – 13.30 (location TBD), the C&S kick-off presentation will be held.
Please sign-up below in case you would like to have free lunch!

STABILO is the society of the Control & Simulation section. Throughout the year we organize fun activities for C&S students and staff. Interested in joining the new STABILO board 2022/2023? Send an email to Stabilo-LR@tudelft.nl!
Note: confirmation email is temporarily disabled.