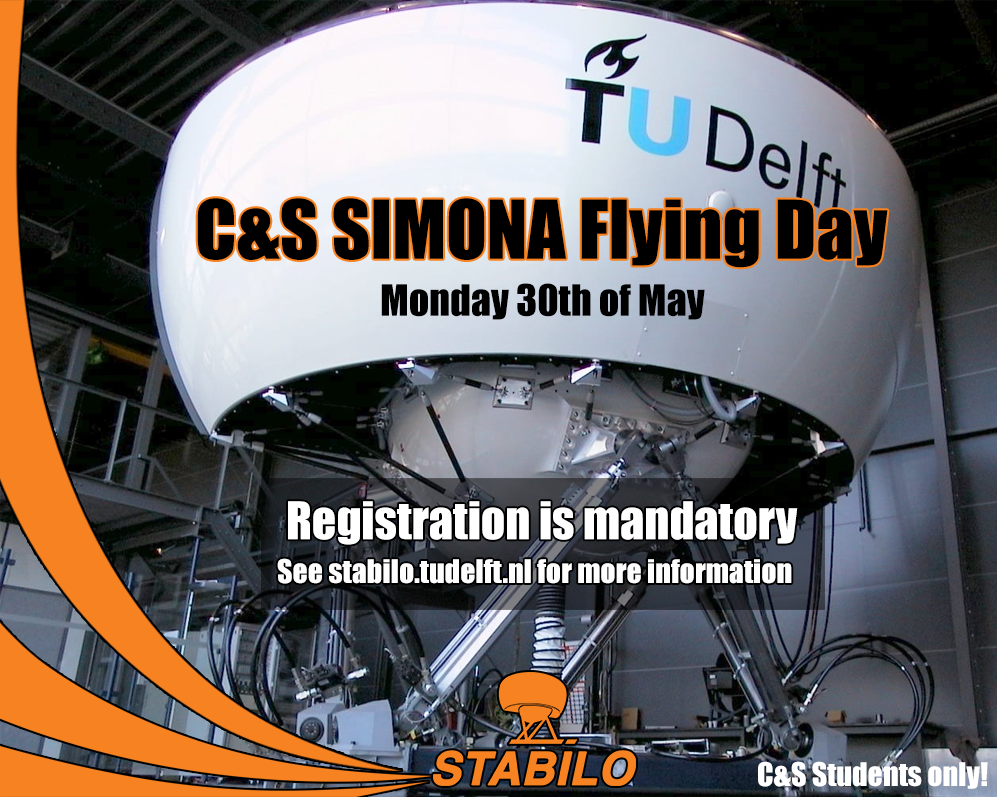 Have you always wanted to fly in the most famous research simulator ever existed!? This is your chance! Stabilo is organizing a day to allow C&S students to fly in the SIMONA.
Date: Monday 30th of May
Time: timeslots
There are limited spots and priority is given to C&S students that have not flown in the simulator before.
NOTE: If you have completed AE3212-I/AE3212-II AND you have not participated in a SIMONA flight before, you can register for a flight external to this Stabilo event. Registration can be done physically at the faculty in front of Bertine's office.
[Registration is closed]