Q3 drink: Thursday February 28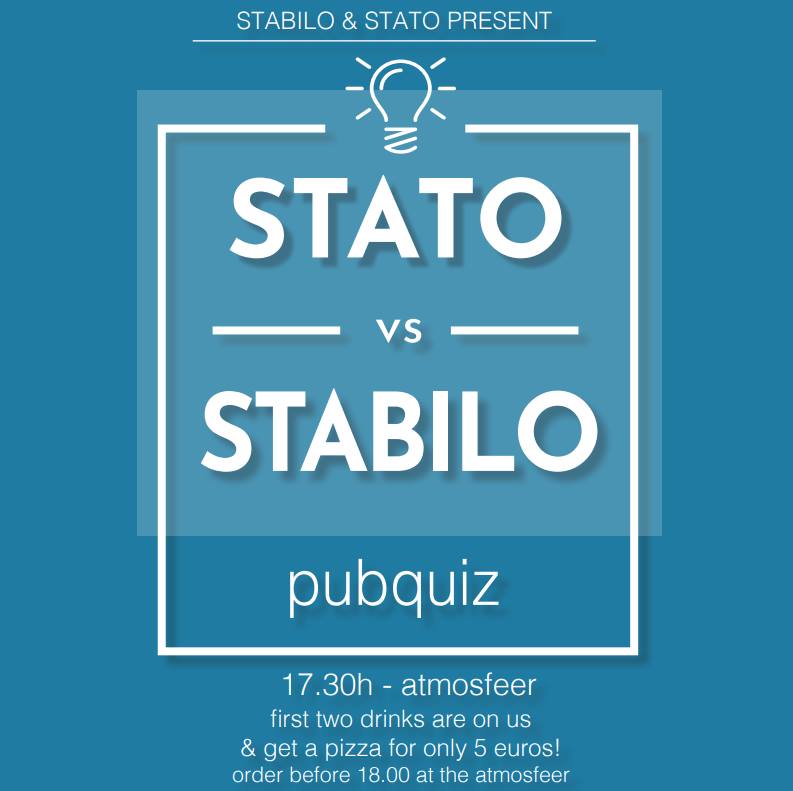 On Thursday February 28, join us at de Atmosfeer for some drinks during the Q3 drink. This edition will be hosted together with STATO with the 'C&S vs ATO' pubquiz to decide for once and for all which master track is superior!
As always, the first two drinks are on us and you can order pizza before 18:00 for only €5,-. Bring all your C&S and ATO friends along!
Hope to see you all there!