Q1 Drink: Monday September 16, starting at 15:30!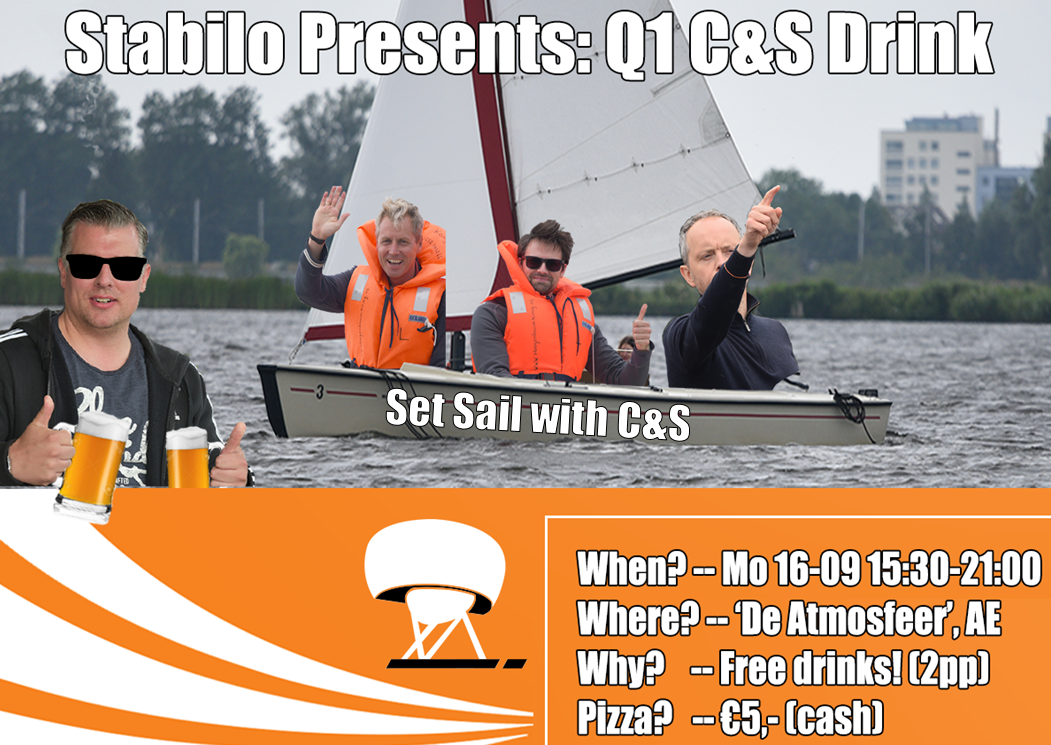 It's almost time for the first drink of the year!
The Q1 STABILO Drink is scheduled for Monday September 16th, starting at 15:30(!!) in the faculty café 'De Atmosfeer'. This edition is starting extra early, so no excuses not to join! Set sail with C&S and join the Get-to-know C&S Quiz, with the first two drinks paid for by C&S. Also, if you arrive before 18:00, you can order pizza for 5€ (cash only). This is the perfect opportunity to hang out with (and for the first-year C&S students: get to know) your fellow Control & Simulation students and the staff!
See you all there!