Lunch Lecture: On the edge of the flight envelope… and beyond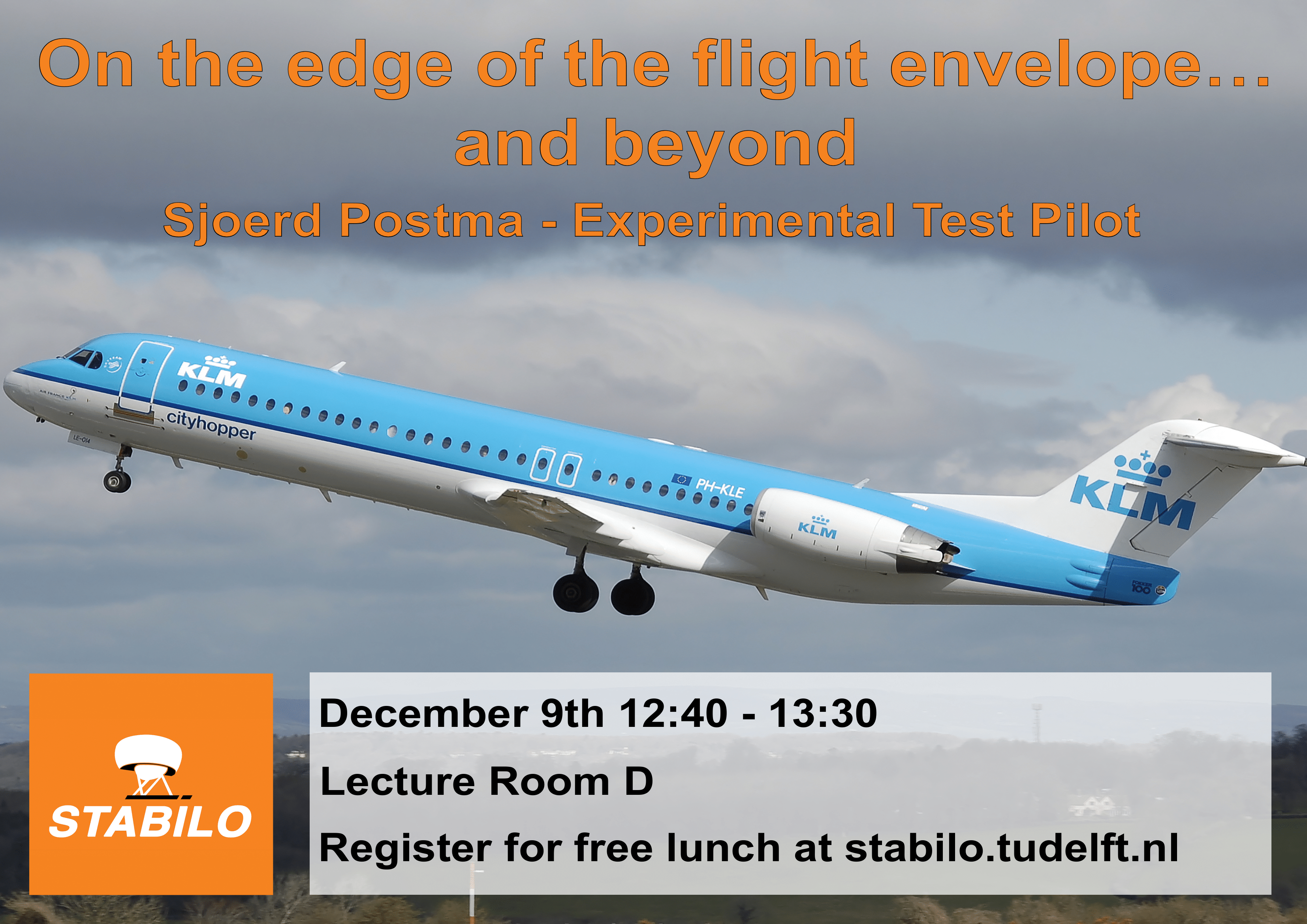 You are all invited to the lunch lecture by Sjoerd Postma. Sjoerd Postma, flew as a test pilot for Fokker, and is currently the owner of Flight Techniques BV, which is an independent aviation consultancy with a focus on safety management.
When: Monday December 9th at 12:40h
Where: Lecture Room D – Faculty of Aerospace Engineering
About the lunch lecture:
In this lunch lecture experimental test pilot Sjoerd Postma will tell about the flight test program he did for Fokker. In this program he did tests on a Fokker 100, which was modified to be a military radar testbed. In his presentation he will touch upon flight tests used for: envelope opening, stall speed, stall characteristics, flutter, and flight handling.
Sign up for free lunch before Friday the 6th of December at 12:00 here: