C&S Drinks Q1 2022 @ Cafe de Wijnhaven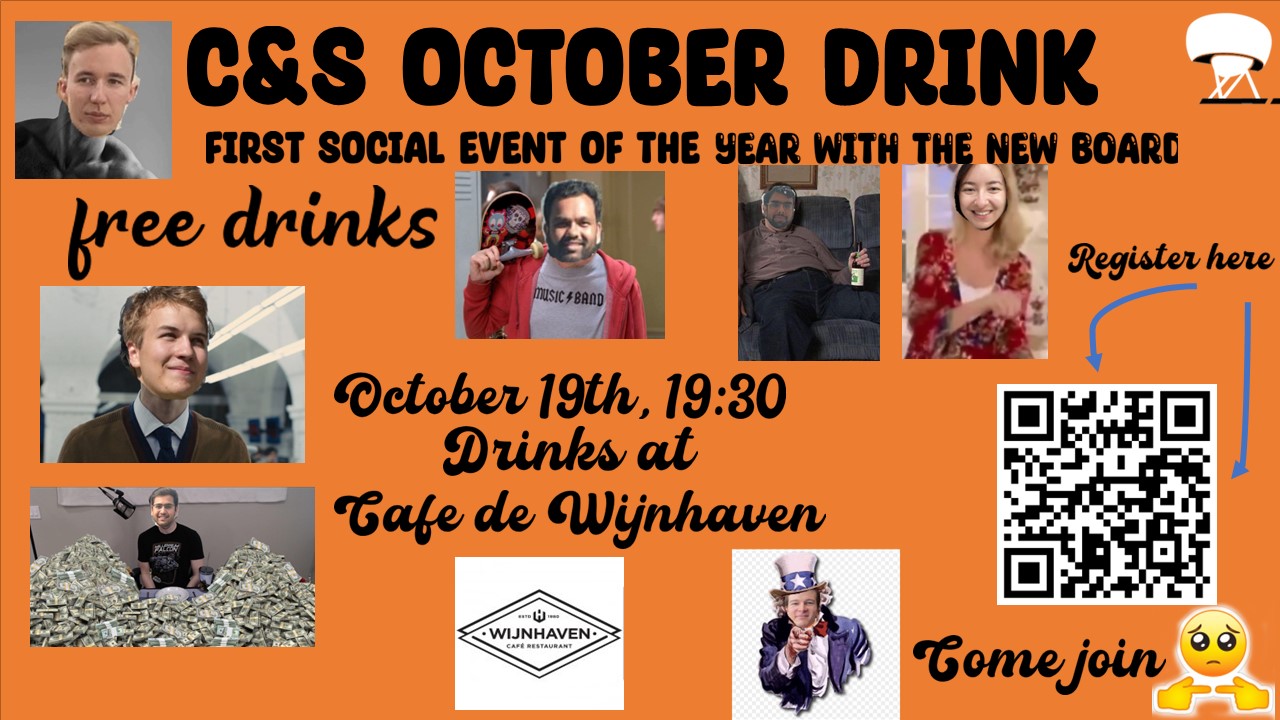 Come by to have an evening of fun and drinks before exam season starts. Register below to get some free drinks and free snacks! 🥳🥳
The event will be on Wednesday October 19th at 19:30 at the Cafe De Wijnhaven
Come join to meet up and have fun with your fellow C&S colleagues.
We hope to see you there. 🍻
Event is for C&S students and staff only.
Registration is closed. Please contact us by email.