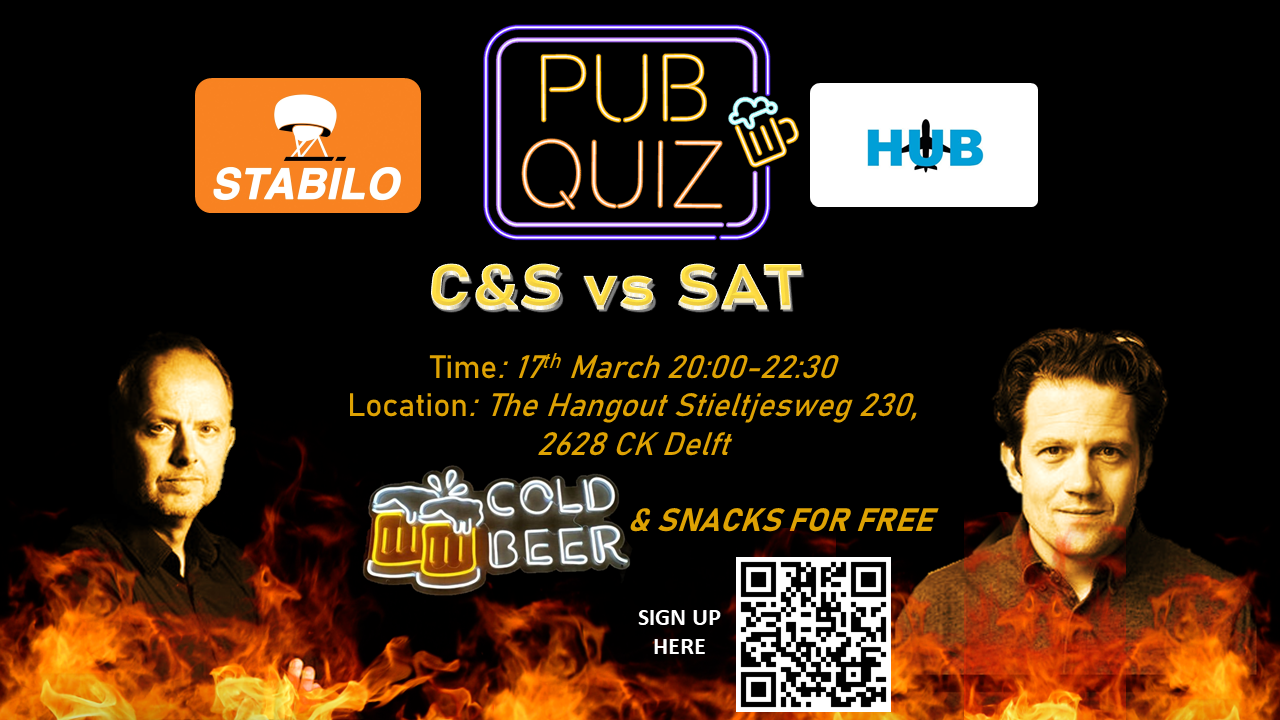 This quarter STABILO from C&S and HUB from SAT are combining efforts to organize a Pub Quiz!
The event will take place the 17th of March (20:00-22:30) at The Hangout (Stieltjesweg 230, 2628 CK Delft).
Of course, free drinks and snacks are included and the winning team will receive an amazing award!